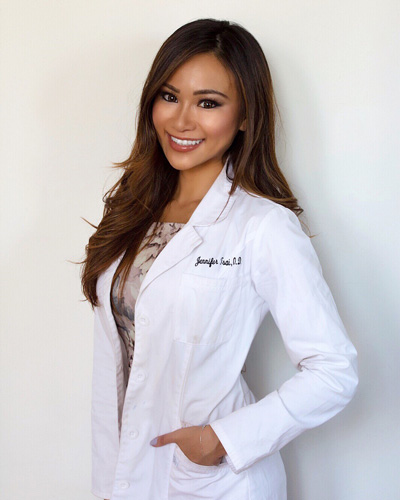 When Jennifer Tsai, OD, made her most recent career move, there were a few items on her must-have list: an office where she could practice specialty care such as dry eye care management and treatment and orthokeratology—whether it was her own or as an associate—and the schedule flexibility to continue pursuing her passion for traveling.
In 2017, she found a position at an established practice in New York, New York, that would give her all that. Keeping the work/life balance was essential and also a driving factor that led her to optometry in the first place. "Traveling adds a new, different layer to my personality," Dr. Tsai says. "With more experiences, I can come back to the exam room and better relate to my patients. I enjoy that it teaches me about different cultures and also to be more humble."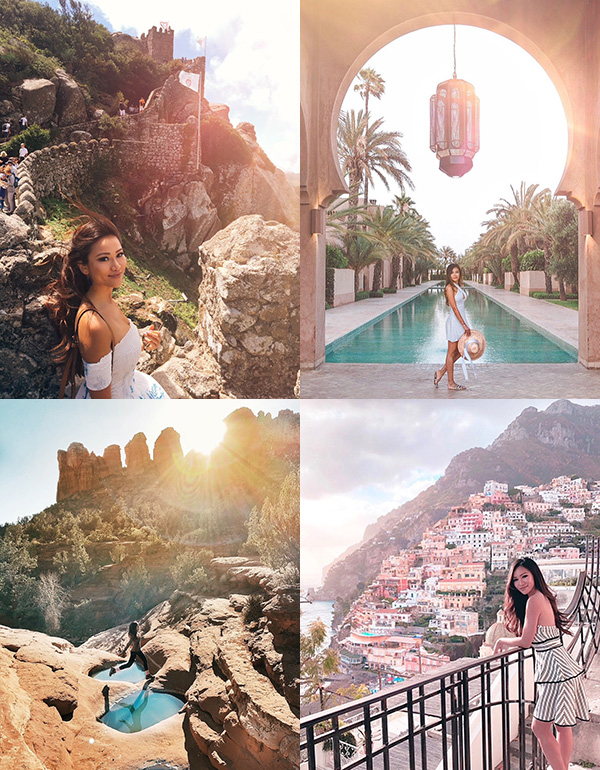 Dr. Tsai has been sharing her traveling adventures on her personal Instagram account (@drjenandjuice) since 2014, the year she graduated from Salus University Pennsylvania College of Optometry. As she traveled more and more, she found opportunities for collaboration with hotels, restaurants and touring activity companies in the U.S. and abroad that would provide traveling benefits in exchange for her sharing posts and photos. Her following has grown to more than 50,000, and she's more recently merged in her professional side, talking about everything from being a female doctor and her holistic approach to trendy eyewear and the ophthalmic lenses that can help protect the eyes from effects of electronic device usage.
A great deal of thought and preparation goes into each post and photo, Dr. Tsai says. "I enjoy the creativity and finding a way to make content look visually engaging ways and capturing it with the colors or lighting and filling the page without being off balance." When she's traveling, she does the work behind the camera—adjusting the settings and framing the image—then becomes the photo's subject and has her fellow travelers snap the shot.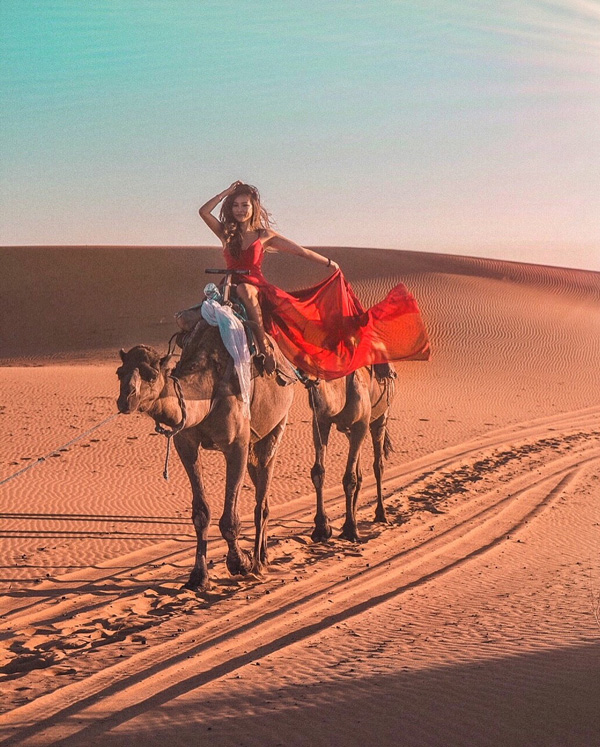 Now she's seeing new patients who were first followers on Instagram, and Dr. Tsai says that they are often more comfortable during their exams. "When they follow me, they feel like they know me and that I'm a friend. They are seeing the world through my eyes."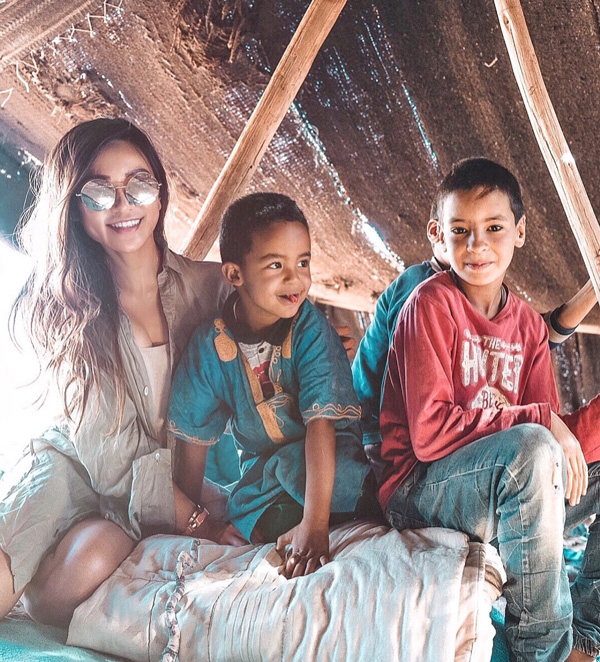 And some other followers are optometry students, optometrists or other health care providers who reach out to her for travel advice. She's taken on the side gig of helping them out as a part-time travel agent, she says, laughing. "It's a good idea to have a good work/life balance and have the passions outside of the office. Both sides are a part of me," she says, adding that she's been more than happy to help them achieve the same kind of lifestyle. She's also been busy sharing advice with colleagues through consultation to other health professionals to build their social media and as a public speaker at optometry schools to help students on topics related optometry and social media.
"Health care is a great field to be in. Don't lose sight of what you want to pursue by worrying about student debt or being tied down. It's an amazing career path," one that has allowed her to blend together a meaningful professional career with time to jet off to destinations across the world.
Click here to read Dr. Tsai's top tips for integrating more travel into your lifestyle.