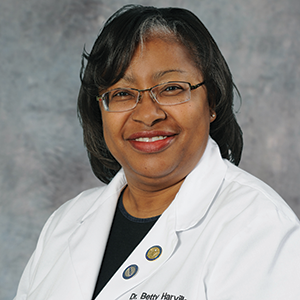 Women In Optometry had the pleasure of speaking with Betty Harville, OD, about her 36 years of educating optometry students at Southern College of Optometry. WO connected with a few former students-turned-colleagues, who shared well wishes and memories of their experiences working with Dr. Harville.
Thank you, Dr. Harville, for your contributions to the profession!
A Lasting Legacy
Dr. Harville has impacted countless students and faculty members during her tenure at Southern College of Optometry. There is no greater service to the profession of optometry than being an educator, and through her role as an educator, friend and mentor Dr. Harville will have a lasting legacy in the profession and at Southern College of Optometry.
Dr. Harville has played a critical role of shaping our entering first-year students into budding professionals through the introductory theory and methods courses. During the second year, she is known for putting on the heat by impersonating challenging patient care scenarios in the Clinical Communications and Patient Care course. Her emphasis on empathetic patient care and accurate clinical technique have shaped our profession through educating the best possible health care providers and her kind spirit and mentorship has shaped the caring, family atmosphere of Southern College of Optometry.
I am proud to have been taught by Dr. Harville and to have served as a faculty member beside her. She will truly be missed beyond what words can express.
Lindsay Elkins, OD, FAAO, Chair of Optometric Education and Associate Professor, Southern College of Optometry, Class of 2007
An Icon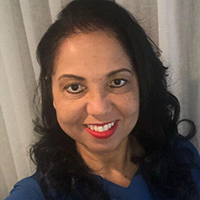 I didn't have Dr. Harville during my first year at Southern College of Optometry, but she was an icon. Seeing an African American woman as an optometrist was very, very rare, and she was just so larger than life in terms of her presence in the clinic. She was a person I wanted to get to know and learn from even though I wasn't in her class yet. Once I got the chance, I spent a lot of time talking to her about being a woman in optometry 30 years ago. She was an inspiration, and she was born to be a teacher. In the clinic, she taught me her passion for geriatrics and low vision and how to deal with the aging population with compassion and patience.
Ten years after I graduated, I served as chairman of the board of directors at SCO and my relationship with Dr. Harville came full circle as we became colleagues. She always reminded us that the students were our number one stakeholders and to make sure they were in mind with every decision we made.
Now in my private practice in New Orleans, I work closely with the geriatric population, and Dr. Harville taught me have patience as we provide care to this demographic. They may need more than an eye exam and comprehensive care, but also a listening ear and a little bit of social work. She gave us a deeper understanding and empathy for working with this population—we are all going to get there one day.
Dr. Harville has inspired so many, and she will be greatly missed. I wish her all the best!
Jarrett Johnson, OD, MPH, Owner of Primary Eye Care in New Orleans, Louisiana; Southern College of Optometry Class of 1990
Genuine and Sincere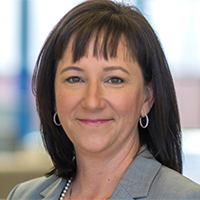 Dr. Harville: doesn't that name just bring a smile to your face? It's likely because you've never seen her without one, and she embodies a sense of energy and optimism that most mere mortals can only strive to achieve. And it's no show. She is, at her core, exactly what she shows every person she meets. She has unparalleled determination and stamina behind her genuine smile and open heart, all fueled by a sincere and eternal optimism.
I met Dr. Harville as a student but came to love her as a colleague and friend when I joined the faculty and we were assigned to a lab together. We have shared countless lunches and tons of laughter, frustration and victory dances as we see our students grow as clinicians and humans, made all the better from having a little Harville in their lives. She genuinely cares for each and every person she meets and her students can feel it. She is, by far and away, one of the most talented, intelligent and genuinely good people I have ever had the fortune of knowing.
She has a remarkable ability to never lower her high standards and always remain uplifting and optimistic, and I aspire to be more like her in this way. She showed me that I should always have fun with what I'm doing because if you've got to get it done, you might as well whistle while you work. She works tirelessly and has been through a lot—battling breast cancer twice and undergoing multiple surgeries. She's never missed a beat.
I had to cover her Clinical Communication course once following her surgery, and I observed her for weeks in preparation. That course is everyone's favorite for its comedic moments, but at the heart of the comedy, she is teaching them valuable lessons. I discovered that she's quite the actress, taking on all of these patient behaviors. It was much more difficult than it appeared!
I cannot begin to describe the loss many will feel, working without her moving forward; but we won't let it get us down because we have to carry on the torch. We have to continue to keep hope alive. When this pandemic is over, I look forward to returning to our Bhan Thai lunches!
Carrie Lebowitz, OD, Director of Academic Support Services and Associate Professor, Southern College of Optometry, Class of 2006