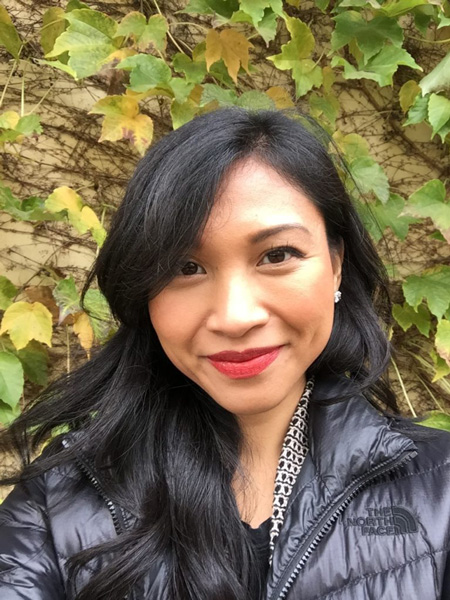 Faye Gamboa, OD, has created a carefully crafted, immersive experience for patients and customers at Wanderlust Eyecare in Northfield, Illinois. She was inspired by her love of traveling—wanderlusting, as she calls it, as well as going on mission trips to help those in need—and each piece of décor has also been placed with great consideration. "Each decoration has a story," Dr. Gamboa says.
There's pottery from a mission trip in Morroco, teacups from Dr. Gamboa's honeymoon in the Maldives and a collection of vintage cameras to represent a love of photography. There's a large, canvas display in the optical space, which maps out where she's traveled on her mission trips. The office space is adorned with living plants, some of which have been gifts from family and friends. "It adds a warmth and fresh look to the practice," she says.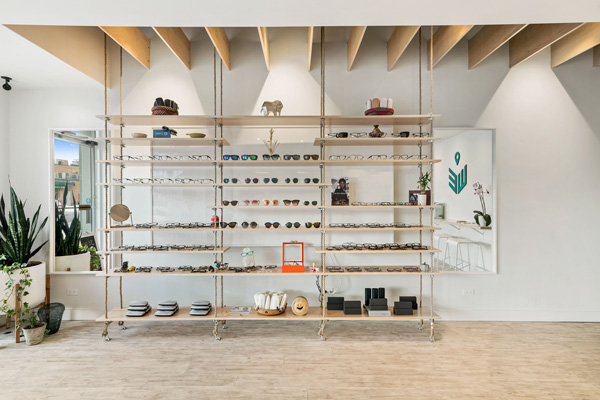 The look is a far cry from what Dr. Gamboa first saw in the space during a summer 2017 visit. The former children's soccer store in this Chicago suburb was outfitted with AstroTurf flooring, a popcorn ceiling and a large, island-style front desk. Yet the community and strip mall were perfect, offering great visibility and surrounded by other small businesses: a needlepoint supply shop, a taco restaurant and kids shoe store. "The people who live here like to see what's around the neighborhood; they support local business, which is great," she says. She's thankful to her husband, Shwin Srikulacheep, who grew up in the area and helped identify the best potential areas.
Renovations began in February 2018 with tearing out everything in the existing 1,260-square-foot space. Dr. Gamboa worked with a architect from Coorlas Architecture, who drew inspirations from her Pinterest page to create a clean and minimalist layout. "We call our style modern boho," she says. "We wanted to highlight the eyewear but also make it a comfortable place where patients want to hang out." The office design was recently awarded a People's Choice Award from AIA Chicago.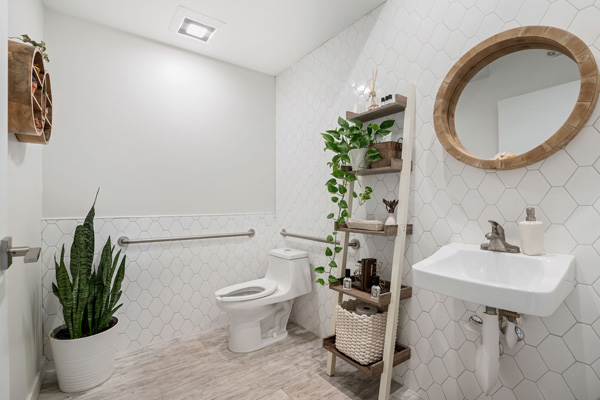 Throughout, there are so many fine details to admire. Even the restroom looks like a spa. In the optical area, her contractor connected Dr. Gamboa with a millworker who crafted her hanging rope shelving that serves as an optical display. "I think so highly of him and how meticulous he was putting the shelves exactly seven inches apart with such precision," Dr. Gamboa says.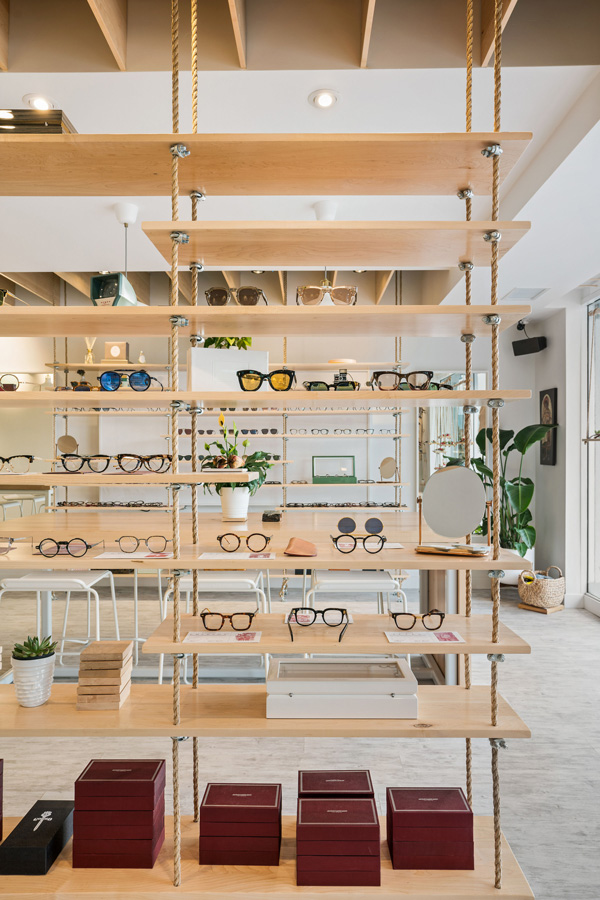 The millworker also created the waterfall dispensary tables and the communal tables, where patients can share their input on their eyewear selection. She liked the idea of opening up the space and the conversation. "Patients can talk to each other, and my practice manager, Meg Galin, and I can give our opinion," she says. "Patients feel more comfortable, and they don't have to keep the decision-making to themselves."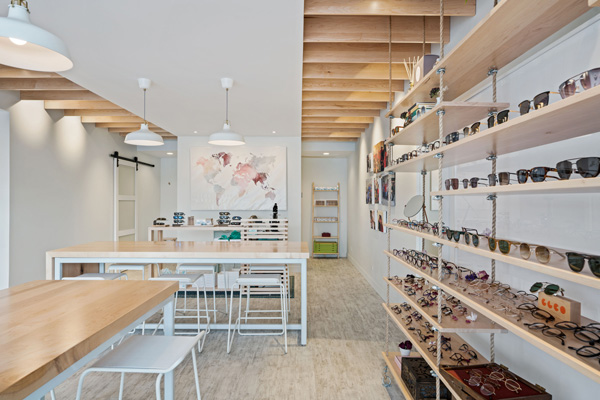 Dr. Gamboa is thankful to Galin, who had left the industry for a period of her own wanderlusting. She was living in Canada when the two made a connection through a frame rep. "Meg said she would come back to the profession if there was something compelling," Dr. Gamboa says. Galin stopped in for an interview in the empty office shell during a visit with family in Illinois. "We clicked when we met, and we shared the same vision for the business." She credits Galin's 15+ years in the optical arena for helping the practice open so quickly. Srikulacheep also works on the team, managing inventory and logistics in addition to his own full-time job.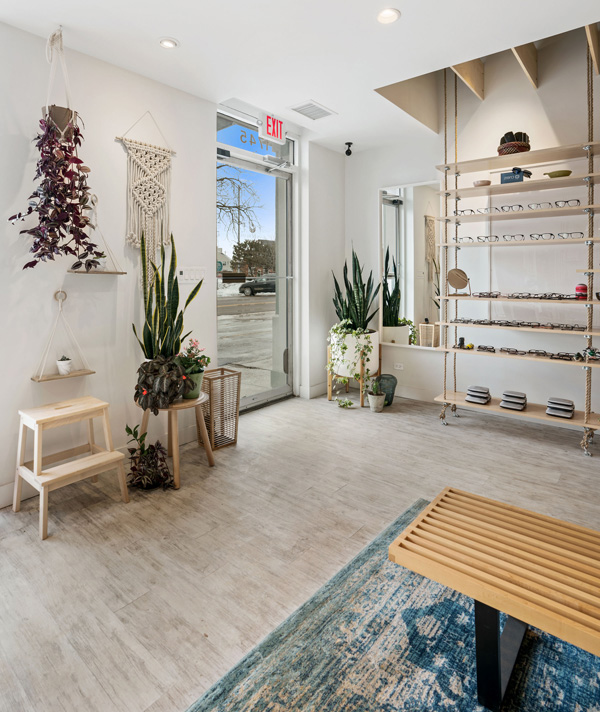 Doors opened at the end of July 2018, and a grand opening celebration was held in August. As she nears her one-year anniversary, Dr. Gamboa looks back on her journey. She had been working as an associate for Casey Hogan, OD, FAAO, a valuable learning experience immersed in medical optometry. But the entrepreneurial spirit was strong. "There was a fire under me, and I said to myself, 'I have to do this now, or I never will,'" Dr. Gamboa recalls.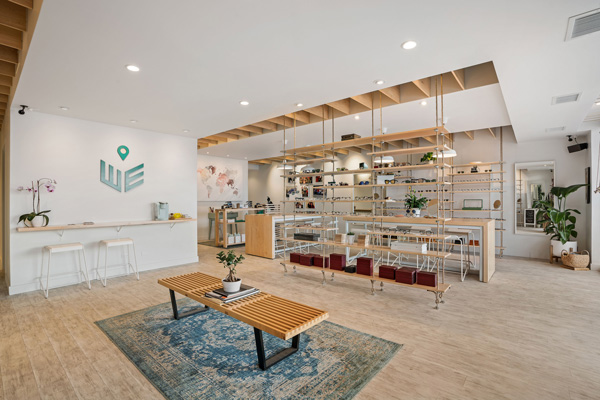 She encourages colleagues to take the plunge as she did, after gaining hands-on, industry experience. "Certain things will set you apart; we can all be really good doctors," she says. Make smart purchases for technology, and consider cost vs. worth and the return on investment. Have a detailed, organized timeline. "Don't rush so you have time to make good choices."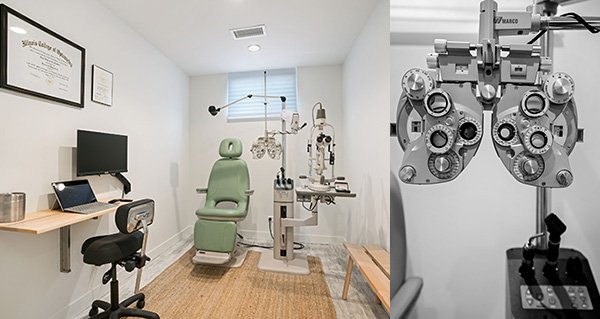 And never forget your why. "If you have anxiety about whether people will like the business or if you are spending too much or too little, go back to your core reason. Why are you doing this in the first place? It will bring you back into place." For Dr. Gamboa, mission work is part of her why; she is committed to taking at least one trip per year—she's traveling in honor of her one-year anniversary to Guatemala—and patients are reminded of this by the large collection basket for donated eyewear.