Something exciting happened in Beach Eye Care and Audiology in Myrtle Beach, South Carolina!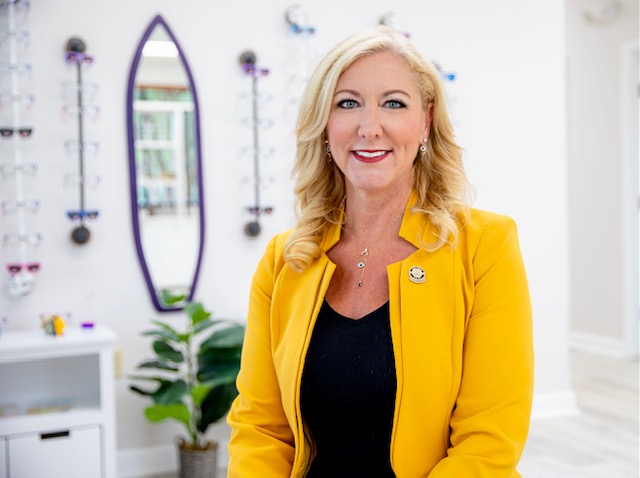 Barbara Horn, OD, hired a woodworker to customize two unique showcases that stay true to the practice's beach theme. The showcase designs are inspired by boats – each end resembling the nose of a boat with two glass shelves to display the eyewear. With three display rows and a cabinet beneath, the showcases not only provide a boardwalk shopping experience but are also great storage units. It's a quirky, fun way to add to the office's beach theme, complementing with boat cleats and roping frame boards.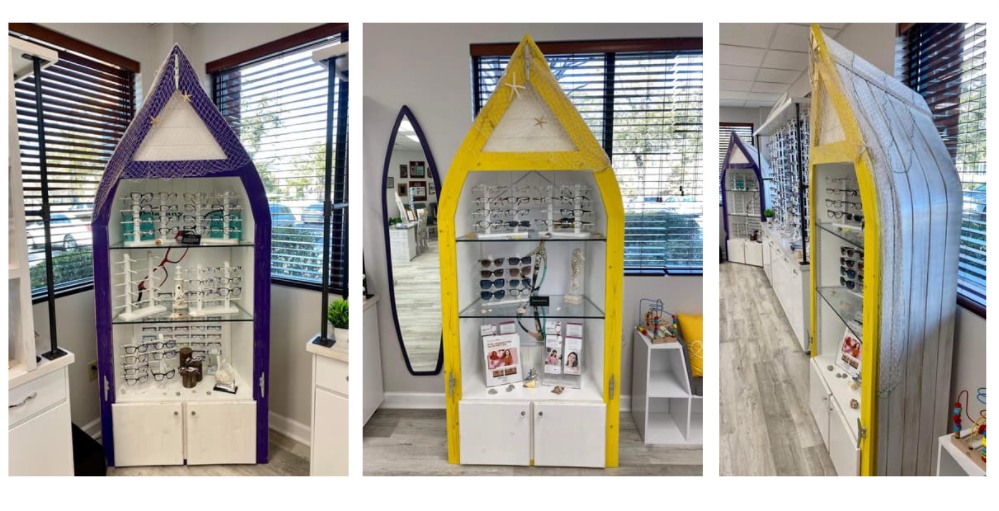 Click here to read more about Dr. Horn's beach-town practice design story.