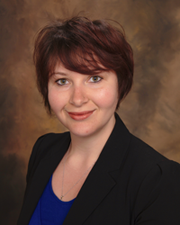 Is your makeup safe for your eyes?
By Tamara Petrosyan, OD
Makeup can help a person feel more confident, sociable and assertive. It can make people appear more likable, trustworthy and competent. Specifically, eye makeup can enhance perceived facial attractiveness by making eyes look larger and prove a generally youthful and healthy appearance. 
It's also big business. False eyelashes alone are expected to bring in almost $2 billion by the end of 2024. In addition to the standard products on the market, semi-permanent makeup tattoos and false eyelashes are used for longer-lasting effects. Having longer-lasting makeup is convenient because it is smudge-proof, waterproof, has a consistency of appearance and saves a lot of time and hassle. With such extensive use, it is important to help patients understand how to safely use these longer-lasting products. 
There is currently very little regulation in the U.S. regarding ingredients and product labeling for makeup. In 2018, more than 2.7 million lines of cosmetics were imported, but the FDA inspected 0.2 percent of them. There is no requirement for market approval, safety testing or to report adverse events or to recall products. Current laws do not require FDA approval before a company markets cosmetics. While the EU and Canada have more than 1,500 banned makeup ingredients, the U.S. has about 30.  
Applying makeup (daily, enhancement or semi-permanent) to the eyelids, particularly if the makeup is not used properly, can lead to problems with the eyelids, the tear film and the eye itself. We must be aware of these products, their effect on the eye, and be able to offer insights to our patients. 
GLUED-ON FALSE EYELASHES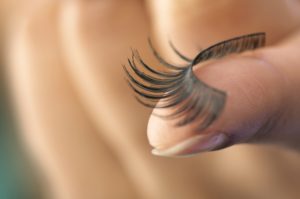 False lashes are generally made with plastic fibers or either real or faux silk or mink. The fibers can come in different tints, curling level and lash length. Glue is applied to the false lashes, which are glued right above the eyelash line. These lashes can be purchased for DIY at home or can be put on by an esthetician. Instead of a whole line of lashes as seen in home kits, the esthetician will either glue on a strip of lashes or will use tweezers to apply a small grouping of two-to-four lashes in between the real ones. 
THE UGLY SIDE OF BEAUTY PRODUCTS
Extra-long lashes act as a wind-tunnel, forcing air, debris, allergens and other particles directly into the eye and making the tear film evaporate faster, leaving eyes drier and dirtier. No matter the technique, eyelash length should be ⅓ of the width of a person's eye. The faux lashes can be removed if needed but typically last three or four weeks and fall out, just as natural lashes shed. Pulling or trying to pluck the lashes can pull out the natural lashes, cause damage to the hair follicles and lead to bald spots, which may or may not grow back. Oil-based cleansers or eye creams along with a warm compress can help loosen the lash glue but that can still take some time to work. Encourage patients that it's best to leave the lashes to fall out on their own or come see you so you can use forceps and a microscope to remove them carefully. 
Some people may get an allergic reaction to the glue or the material used in the extensions. Although rare, the fibers in the extensions can get stuck under ocular tissue, such as subconjunctival foreign bodies, and require removal. If there is any kind of adverse reaction, patients should not try to remove the extensions, since doing so incorrectly may cause further damage. Instead, advise them to come to you as soon as possible to help properly remove and treat irritated areas. Also look for any symptoms of infection or irritation such as redness, pain, swelling, sensitivity to light or discharge. Encourage patients who decide to use eyelash extensions to make sure to use brand new lashes each time and consider it as an occasional beauty treat instead of a routine process.
GUIDE YOUR PATIENTS TO SAFER FALSE EYELASH USE
Here are some tips that patients who want to wear false eyelashes can use. 
At home, measure your horizontal lash to lash line and trim the sides of the lashes; a lot of the brands are longer than a person's eye diameter. 

Use a medical-grade glue that is fragrance-free, sweat, water and oil-proof to attach the extensions. Try to limit the amount of glue used as excess glue can get into the eye. 

Spot test the glue on the inside of your wrist to make sure you are not allergic first. 

Some examples of Latex and Formaldehyde free glues are Duo Brush-on Adhesive, Kiss I Eyelash Adhesive, and MilanteBEAUTY Super Strip Lashbond. 

If using an esthetician, ask about their training and make sure they have a valid certification and are practicing good hygiene. Ask to see the ingredient list on the glue to check for the expiration date and any allergens. Ask for a spot test before starting. 

  

Avoid pressure or rubbing of the lashes as this may loosen the extensions and cause

them to get tangled or fall out. Rubbing your eyes with a towel or pushing your face onto a pillow when sleeping should be avoided. Even though the glue is waterproof, avoid water from spraying directly onto the lashes while showering.

Eyelash extensions need to be cleaned. Use a gentle foaming eyelash extension cleanser to wash the lashes and then brush them with a spooly brush (similar to a clean mascara wand). This will help prevent demodex infestation that can occur with all types of eyelash extensions. Avoid using oil-based cleansers, makeup removers or other facial products (such as tea tree oil, argan, jojoba, fractionated coconut and macadamia nut) as the oil will cause the lash glue to break down. Oil-free cleansers with hypochlorous acid are a great option. 

Do not use mascara with eyelash extensions, especially waterproof mascara. Removing the mascara will tug on the extensions and may cause your natural lashes to fall out and cause permanent damage.
MAGNETIC EYELASHES
Magnetic false eyelashes sandwich real lashes between the upper and lower magnetic false lashes. A waterproof magnetic eyeliner containing ultra-fine magnetic particles (iron oxide) is applied to the eyelid right at the lash line and the lashes magnetically attach to the eyeliner. While these lashes are easier to put on and remove as needed, there is a greater chance of natural eyelash loss due to the heavier weight of the magnetic eyelashes. Iron oxide is an allergen, so be sure to spot test the eyeliner before applying to the eyes.  
EYELASH PERM/LIFT
As opposed to eyelash extensions, an eyelash perm or lift breaks down the eyelash's natural structural bonds that make them straight and reshapes them to be more curled and appear longer. The lashes are curled on a circular tube, glue and chemicals (like hydrogen peroxide) are painted on to keep lashes in that curled position, and the curled shape lasts until the lash falls out in about three months. With eyelash tints and perms, once the product has set (after 24 hours) you can no longer get rid of any allergen and have to wait the three-month cycle for lashes to fall out so make sure you are not allergic to the chemicals. Skin Deep and Think Dirty are examples of some of the websites and apps that can help identify the ingredients and toxins in makeup. 
EYELASH SERUMS
There are two types of eyelash growth serum on the over-the-counter market. Prostaglandin analogs increase the number of eyelash follicles in the growth phase and produce more numerous and longer lashes. Lipopeptides, on the other hand, improve cell delivery and allow previously damaged lashes to return to their natural length and volume with added lash strength and conditioning. Prostaglandin analogs can be identified by the word prost in the name, such as isopropyl cloprostenate, ethylcloprostenolamide, methylamido dihydro noralaprostal. Examples of active ingredients in peptide serums include myristoyl pentapeptide, myristoyl octapeptide, and copper tripeptide. Adverse effects for prostaglandins can include iris color change, lid discoloration, eyelid drooping, thinning and loss of eyelashes, itchy eyes, eye sensitivity, eye infections, change in eye pressure and vision impairment. 
Read this WO story on eye-friendly cosmetics.
MICROPIGMENTATION
Permanent makeup (micropigmentation or cosmetic tattooing) was used in the early 1980s as medical restoration to address alopecia (hair loss) and later for burn victims, cancer survivors, vitiligo, arthritis and Parkinson patients with motility problems. Now micropigmentation is a booming cosmetic market with the most popular cosmetic enhancements including eyeliner, eyebrows, lips, blush and eyeshadow. 
An anesthetic gel is applied and a needle penetrates the skin and releases pigment into the epidermis. It takes 3-4 weeks for the color to fade to its permanent shade and lasts 1-5 years before fading away. A cold compress and antibiotic ointment is used on the area for a week. Some swelling, redness and scabbing will form, and it is important to let the scabs heal on their own and fall off. Sun exposure and UV light should be avoided for a few weeks to prevent color change due to inflammation. The procedure can be performed by an electrologist, cosmetologist, aesthetician, tattoo artist, nurse or doctor. It is recommended that the tattooist has 600-1,500 hrs of training; however, regulations for practitioners vary vastly by state (if any) via local jurisdiction from the sanitation department.  
As before, the inks used are only subject to scrutiny by the FDA. No color additive has ever been FDA approved for injecting under the skin. Labels such as "FDA-approved colors" are a misrepresentation; colors can be FDA-approved for cosmetics, food or wall paint. Some pigments are mixtures of materials and the ingredients are not required to be labeled since they are not sold to consumers, meaning the tattooist may not even fully know what is in the dye. 
Potential adverse events can include permanent meibomian gland loss, tear film instability, blisters, scarring, pigment migration, allergic reaction to the dye and infection. Infection is more likely to occur if nonsterile procedures are used, including dipping the needle into tap water during the process. Pseudomonas aeruginosa, Staphylococcus aureus and Candida albicans are the main potential infectious pathogens. Allergic reactions can occur weeks or years after the micropigmentation and can be very problematic since the irritant can not be removed, Iron oxide based pigment has the least likelihood of allergy, while vegetable, herb and other organic based paints have the most potential for an allergic reaction. Pigment migration can occur over time and depends on the patient's age and skin type. Pigment migration is less likely with iron oxide and more likely with India ink-based paints. If iron oxide is used, the patient should be aware since it can cause a burning sensation if the patient ever undergoes MRI imaging.
It is possible to remove cosmetic tattoos via laser treatment, dermabrasion, surgical removal or an overlying tattoo to camouflage, but these methods are likely to leave a scar so be sure to do ample research and think the decision over before committing. 
GUIDE TO SAFER MICROPIGEMENTATION
An American Academy of Micropigmentation (AAM) certification ensures that the provider has passed a written, oral and practical exam. The office should have a business license, board of health inspection certificate and an Occupational Safety and Health Administration (OSHA) Bloodborne Pathogens class certification. Ask to meet practitioner's clients. You can sit in the waiting room and see the outcomes for yourself. Don't go by written or photo testimonials which can be faked. Ask how long they have been practicing and how many procedures they have performed. A cosmetologist or nurse under the supervision of a physician may be an optimal choice.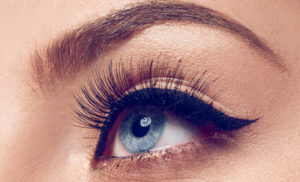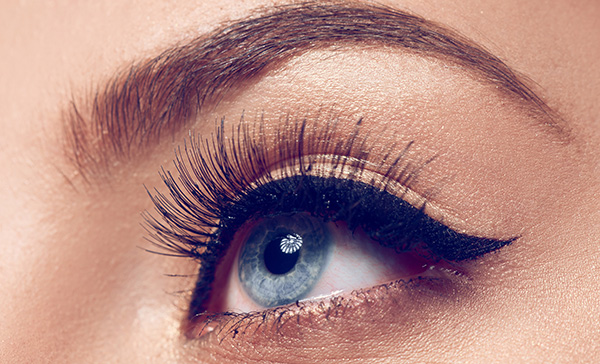 Wear the makeup just as you want it or bring a picture of exactly how you want your makeup to look so there is no miscommunication. Watch the provider remove a fresh needle from a package and open a fresh bottle of pigment. Make sure to follow all care instructions given. This can include cold compress and antibiotic ointment application to the treated area for a week, avoiding contact lenses and make up for a few days, avoiding direct sunlight and swimming for several weeks, and letting the area scab and flake on its own without picking at it.  
Below is a list of allergens and toxic ingredients to avoid. The higher up the list an ingredient is, the higher concentration there is in the product. Websites such as Skin Deep, Credo Beauty, Petite Vour and apps such as Think Dirty, INCI Beauty, and CodeCheck can help identify ingredients in makeup products. If an adverse effect is identified, it can be reported to the Cosmetics Adverse Reaction Monitoring (CARM) program run by the FDA. 
                      
References 
Amano Y, Sugimoto Y, Sugita M. Ocular disorders due to eyelash extensions. Cornea. 2012;31(2):121-5.
Crawford SK. ABC News. How false eyelashes have become a must-have, everyday accessory and a booming market. abcnews.go.com/Lifestyle/false-eyelashes-everyday-accessory-booming-market/story?id=55019597. May 8, 2018.
Doll, T. Know the ocular effects of eyelash growth serums. Optometry Times. December digital edition 2020; 12(12).
Dowlut MS, Ahmed Y, Knox A. Ocular Inflammation Associated With Fibers From Eyelash Extensions. JAMA Ophthalmol. 2018;136(1):e175723. doi:10.1001/jamaophthalmol.2017.5723
Draelos ZD. Eyelash cosmetics. In: Cosmetics in Dermatology. New York, NY, Churchill Livingstone, 1995:41-52.
Goldman A, Wollina U. Severe unexpected adverse effects after permanent eye makeup and their management by Q-switched Nd:YAG laser. Clin Interv Aging. 2014;9:1305-9.
Lee YB, Kim JJ, Hyon JY, et al. Eyelid tattooing induces meibomian gland loss and tear film instability. Cornea. 2015;34(7):750-5.
Mulhern, R., Fieldman, G., Hussey, T., Lévêque, J. L., & Pineau, P. (2003). Do cosmetics enhance female Caucasian facial attractiveness?. International Journal of Cosmetic Science, 25, 199-205. 
Nash, R., Fieldman, G., Hussey, T., Lévêque, J. L., & Pineau, P. (2006). Cosmetics: They influence more than Caucasian female facial attractiveness. Journal of Applied Social Psychology, 36, 493-504. https://www.scienceofpeople.com/makeup/
Rodulfo K. Elle. Everything you need to know about lash lifts (and why they're better than lash extensions). www.elle.com/beauty/makeup-skin-care/a19409536/what-is-lash-lift. March 13, 2018.
Read other stories about how doctors are incorporating beauty into their practices.