Last year's meeting with a distinguished guest panel discussion moderated by EVP's Chief Clinical Officer, Nadia Virani, OD, was a huge success. As the group plans a second meeting to be held Sept. 21, 2023, in Dallas, Texas (which will include a charcuterie class!), here's a recap of last year's event.
Nadia Virani, OD: Can you tell us about why you decided to be a leader in this field? Who inspired you? Did you have a mentor?
Dr. C: Besides being encouraged by my parents, having attended a small, rural high school allowed for many opportunities to lead. Those opportunities continued in optometry school and early practice, despite being one of a very small percentage of females. There were no female mentors but overall, I found my male colleagues to be incredibly supportive to which I am grateful.
Dr. P: My parents have always been a big motivator throughout my life. They came to this country with limited resources. Watching them make sacrifices has been an inspiration for me to work hard and do well. Along this journey, I've also had several friends and family who have guided and encouraged me to keep going especially when things got difficult.
Dr. H: My decision to be a leader stems from leadership being modeled for me throughout my life by my parents then by others in the National Optometric Association and close colleagues. As an optometrist I have been inspired by  women innovators and trailblazers in our profession, such as Dr. Millicent Knight and many other phenomenal optometrist  that have been great mentors.
Dr. K: I knew I wanted to own my own practice and found an opportunity to purchase a small practice in Arlington just a few years out of optometry school. My leadership journey started when I became a business owner as I guided my team, set expectations and built a team for excellence in patient care. As my practice grew, I mentored over 10  students who worked in my clinic inspiring them to be optometrists. I feel it is very important to pay it forward and give to the industry that gave me success and a very fulfilling career.  My mom was an RN and managed a primary care office in my hometown. She was a leader in healthcare and was my inspiration for me growing up.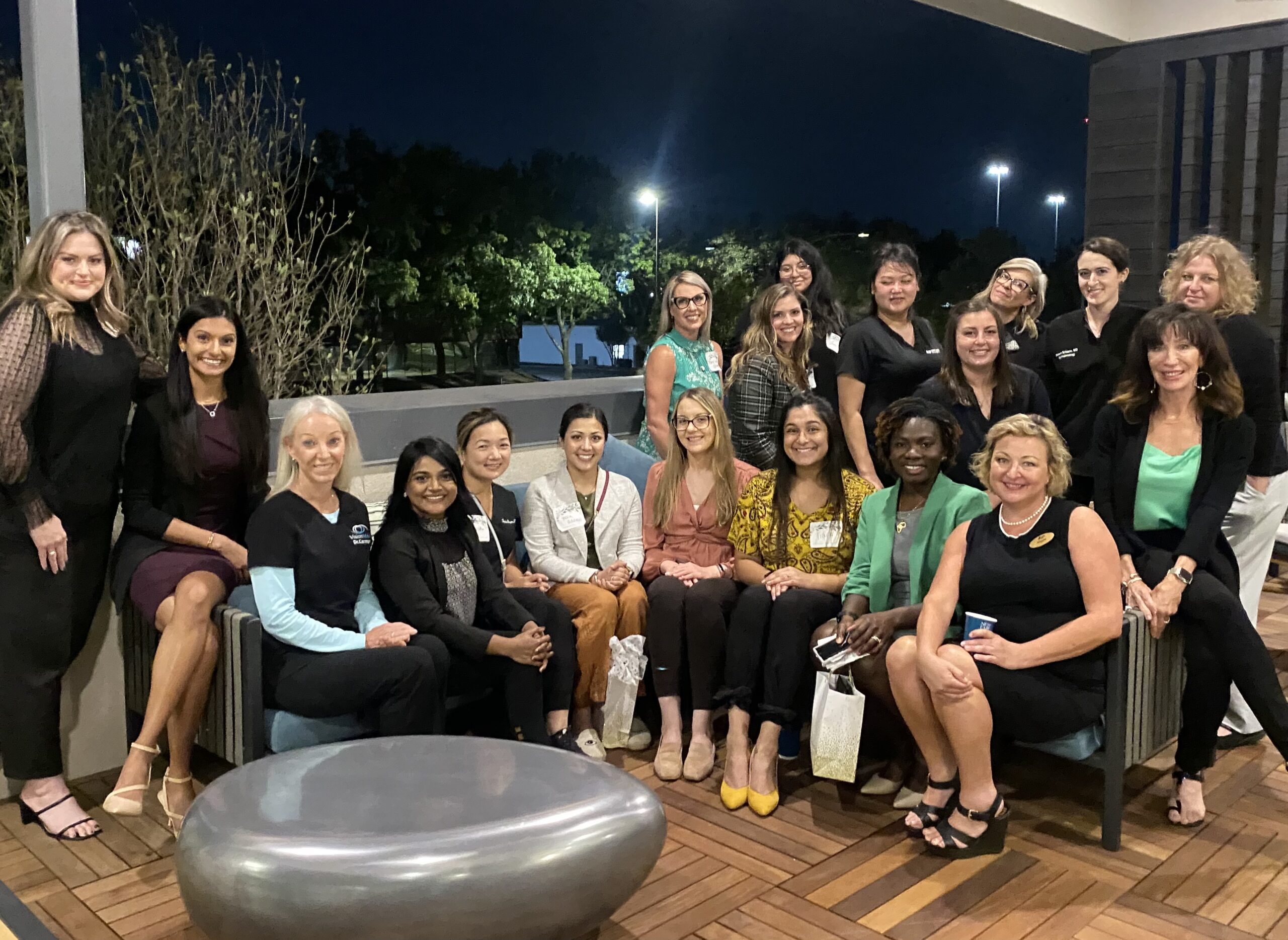 Dr. Virani: What do you think the most significant barrier is to female success in our industry?
Dr. C: I believe the opportunities to be successful are there. The most significant barrier would be lack of confidence in taking opportunities and lack of commitment to staying the course and perhaps making sacrifices that are required of both men and women to reach challenging goals.
Dr. P: The most significant barrier I believe is ourselves. We can let our insecurities and unknown fears hold us back from taking risks. We also have high expectations for ourselves and that can lead to overwork and burnout.
Dr. H: The most significant barrier to female success in our industry is trying to juggle family and be a successful practice owner.
Dr. K: I think today we have come very far in our industry for women in leadership. The only barriers I see in our younger colleagues is sometimes lacking the confidence to step forward into leadership roles.  Our schools should offer more leadership training and personal development in the curriculum
Dr. Virani: How do you balance your career, personal life, passions? What is balance to you?
Dr. C: Balance is finding your own! Balance to me is doing what I am passionate about on a daily basis. That includes being "off-balance" at times, and what may appears as being a workaholic, but if it is what I love doing, it is still MY balance. 😊
Dr. P: I am very intentional in finding a balance in my life. I set aside time to spend with my family and friends, to travel, and to work out. Having that balance helps me refocus and gives me energy to become a better healthcare provider.
Dr. H: Balance for me looks like a diversified portfolio,  That depending on the day or week I may be allotting more "shares" to a certain portfolio.  My life portfolio consists of these 4: family, career, self and friends(relationships). I must maintain a minimum in each portfolio at all times but the percentage fluctuates depending on the market ( priorities for that day or cycle).
When I was opening my cold start practice my career   percentage was heavily invested in but I had to be aware not to let my other investments dip below my minimum. Because a diversified portfolio will out perform the market overtime
Dr. K: I think balance is achieved by understanding your priorities.  I always have 2-3 things I prioritize each day, week, month and so on. I have also learned to allow myself some grace. Sometimes you might not always be the best at being a Mom or a leader in your business, however, keep a positive attitude and don't take yourself too seriously. Also, have a  "Zen" moment every day by doing something just for you. I enjoy spending an hour at the Gym working out while listening to music or an interesting subject on YouTube.
Dr. Virani: In your opinion- How can women support other women in healthcare?
Dr. C: Women in healthcare who nurture on a daily basis have a beautiful way of connecting. Taking advantage of ways to come together, share ideas, and take confidence in knowing that we are not alone in our challenges and our that paths ahead are bright is incredibly inspiring. Whether it is meeting in person in small groups, joining online venues, or communicating one-on-one, all are wonderful ways to connect and support.
Dr. P: The best way to support other women is just by being there and being a source of encouragement for them. Sometimes just sharing our own personal experiences of success and failures can also be helpful to someone else's journey.
Dr. H: We can support other women by willing to share our journey and mentoring along the way. Sharing our experience and lessons gain to make the path easier for the next women.
Dr. K: It is just important to get connected with other healthcare professionals and stay connected! Women can support one another by leaning on each other thru Study groups, meetups, social media groups and even doing team building with work colleagues. There are endless options.
Dr. Virani:  Finally What advice would you give your 25-year-old self? 
Dr. C: First of all, THINK BIG. Pick a goal that is something you'd really like to see happen for you, yet seems nearly unreachable, and go for it! Mine was to lecture internationally before the end of my career. I reached this at year 7 and have lectured in many place around the world now. THINK BIG and secondly, do what you love! If you don't love where you are, learn what you can from that position and in the opportune time, move on to what you really want to do.
Dr. P: I would tell my younger self to relax! Instead of rushing from one big life moment to other, just enjoy the in-between. Find joy in the small things and the time that we get with our loved ones.
Dr. H: I would tell my 25 year old self to invest. Invest in the market of course.  But invest in yourself don't be afraid to go for your dreams, be brave and vulnerable. Invest in your current family  and your future family. Invest in relationships. Invest in your mental and spiritual well-being.
Dr. K: I would tell my 25 year old self to enjoy the journey, step outside your comfort zone and reach out for guidance. Follow women you admire and respect. You don't have to have all the answers. Professional and personal growth never ends!
To check out more newsmaker stories from WO, click here.