By Amy Hellem, MLA
AMD diagnoses used to be devastating to both doctor and patient because detection prior to vision loss was the exception, rather than the rule. Back then, ignorance of AMD was bliss because it meant that the patient was far down a path that rarely ended well. But now that doctors have the ability to detect disease sooner rather than later, and can partner with the patient to prevent avoidable vision loss, ODs are making a huge impact in AMD patients' lives by protecting their vision and improving their quality of life and overall emotional wellbeing.
Earlier intervention including increased monitoring, an improved diet, and lifestyle modification is likely to have substantial benefits for patients' well-being in the short- and long-term, which is why today's doctors are partners in wellness who work to maintain vision for as long as possible. This paradigm shift creates new opportunities for connection, potentially strengthening doctor-patient bonds and encouraging practice loyalty.
But how do you turn what seems like a negative into a positive and how do you inspire patients to actively participate in the quest to preserve acuity, delay injections and, ultimately, maintain their independence in the years that lie ahead? Several ODs share their strategies and discuss how to confidently communicate with early AMD patients.
First things first, do patients really want to know if they have AMD?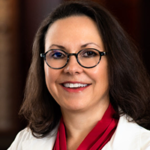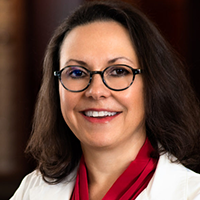 Pamela Lowe, OD, FAAO, Dipl. ABO, of Niles, Illinois: Absolutely. Patients who have a family history of AMD are usually very nervous and want to know what their risks are. A diagnosis gives them peace of mind. Even in practices where patients are asked to pay out of pocket for a rapid dark adaptation test, patients want answers.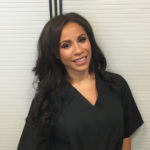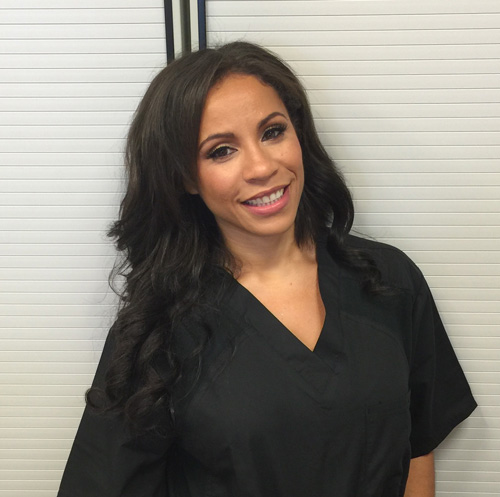 Jessica Marshall, OD, of Marshall Eyecare in Holmdel, New Jersey: I use a diabetes analogy to explain early AMD to patients. Just as a blood test would show whether you are pre-diabetic, an RI number gives us the extra information we need to determine if you have early or subclinical AMD. Patients are very accepting of this explanation.
What if the patient has impaired dark adaptation, indicative of AMD?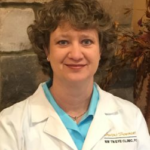 Frances Bynum, OD, of Northwest Tennessee Eye Clinic in Martin, Tennessee: First, I don't use the F-word in my office. If RI [Rod Intercept as measured by AdaptDx] is elevated, I do not say "you failed." I say "your number is elevated. It's above what we consider normal." Then I explain, "I'm going to take an image so we can track you." From there I steer the conversation about follow-up based on what I see, along with family history, age, and comorbidities.
Amanda Legge, OD, of Wyomissing Optometric Center in Wyomissing, Pennsylvania: The good thing about early AMD is that you can make it a very positive conversation. I explain that this is the earliest that anyone can possibly diagnose it. This language lands very well with patients.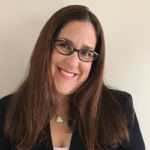 Julia Rodman, OD, MSc, FAAO, Professor of Optometry, Nova Southeastern University: We lead with, "This is your lucky day because we found a disease that used to be so hard to detect at this early stage and now we can stay ahead of it, which is a luxury people didn't used to have."
How do you keep the science simple?
Dr. Lowe: To begin our consultations with early AMD patients, we put the OCT up on the screen and share the Rod Intercept time, explaining that these two tests allow us to track the progression over time.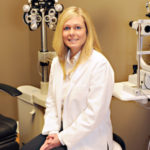 Tammy Tully, OD, of Seaside Eye Associates in Myrtle Beach, South Carolina: Patients look at me like I have 14 heads if I get too technical. Since most patients have heard of macular degeneration, I refer to the RI as the macular response time.
Dr. Legge: I also have patient handouts with details about the different stages of AMD and how we diagnose it. I think written information is really important for patients.
How do you encourage adherence?
Dr. Marshall: We track the RI number and use it to validate or encourage compliance. For example, I can often say, "Whatever you're doing, keep it up." In other cases, I may need to re-emphasize the impact of smoking or having high cholesterol.
Dr. Lowe: The Rod Intercept is a big help in terms adherence to therapy because, if someone does have a shift and I express surprise, they will often admit that they haven't been taking their supplements or following my other recommendations. However, their resolve to try harder in the future increases when they see that number go up.
AMD used to be a disease that was synonymous with low vision, but today's AMD patient need not feel powerless. As with many other chronic diseases, AMD severity is measured on a spectrum, and the sooner doctors, patients and caregivers are aware of its presence, the sooner everyone can work together to protect against it.