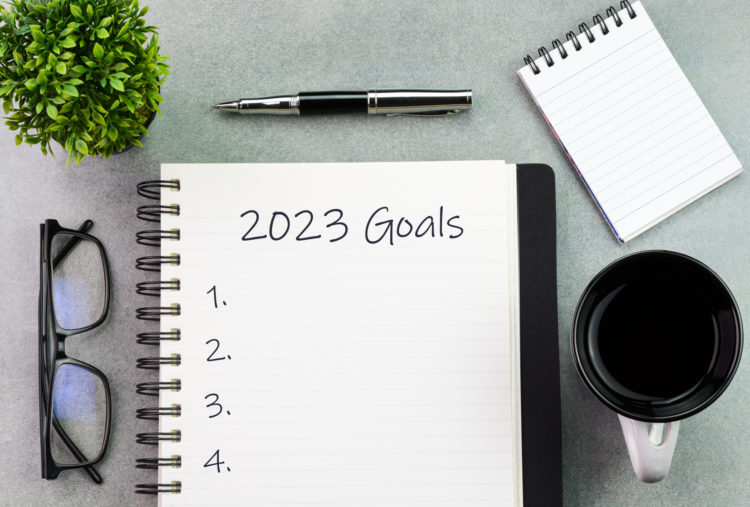 According to a recent Women In Optometry Pop-up Poll, many eye care professionals set and met their personal and professional goals. Almost half (47 percent) of respondents said they felt they progressed towards those professional goals, and more than half (65 percent) said they progressed towards their personal goals.
PERSONAL GOALS
Four-out-of-five respondents set health-related goals, pushing those to the top of the list for personal achievements. These included nutrition, diet and exercise. Fifty-six percent of respondents also marked financial goals as important, and 38 percent each voted for parenting/household-oriented goals and social goals. Other personal goals noted included lifetime milestones (i.e. having children or buying a house) and focusing more on hobbies. Respondents could select more than one goal.
PROFESSIONAL GOALS
Practice growth was the most aimed-for goal last year, with 65 percent of respondents noting it as a main 2022 goal. Other popular goals were reaching practice milestones (47 percent), education-related goals (29 percent), staff training goals (29 percent) and leadership goals (24 percent).
THE YEAR AHEAD
Respondents seem to be hitting the ground running in 2023; 71 percent of them have already set both personal and professional goals for the year. Some respondents noted specific goals they reached in 2022.  Some noted hitting goals is a challenge.
"We received funding from the National Institutes of Justice. We are submitting funding requests to National Institutes of Health."
"Hope to give adequate quality time to family, improve personal finance and improve [my] professional network."
"Procrastination continues to bite me in the butt! Balance is fluid—balancing things in life is never over!"
Seventy percent of respondents work for themselves as an owner or partner. Eighteen percent work as an employee, and 12 percent work as a combination or the two. Of all respondents, 82 percent were female ODs and 12 percent were male ODs. Six percent were non-OD males.
See results from other WO poll here.