According to Forbes, 60% of consumers check reviews of the businesses they visit before ever stopping in. These reviews even persuade some shoppers to visit– or avoid– one store or practice over another, based on what other people had to say about their individual experience. WO asked readers whether or not they check their practice's online reviews, and if so, what they do about them, whether they are positive or negative.
The majority of respondents (71%) said they read every online review they receive.
Another 12% reported checking in periodically, with the same number reporting that someone else in the office checks reviews and alerts them if needed. That adds up to 95% of respondents paying some level of attention to their online reviews.
YOU LIKE US, YOU REALLY LIKE US
Most respondents (88%) said either they or someone from the staff will thank patients that leave positive reviews. Those stars and positive reviews are great referral sources or at least reinforcements to patients who are looking for impressions by current patients.
The sticky wicket is what people do about the negative reviews. About 63% of respondents said that they do try to intercede, either by reaching out to the patient who left the review, having a staff member do so or responding online encouraging the person to contact the office.
These negative reviews can sting, though. Indeed, 25% of respondents said that it's hard not to take a negative review personally. Yet 38% said that they use the positive and negative feedback that comes from reviews in training or shout-outs.
PLEASE LET US KNOW
An acknowledgement of how important reviews have become to practice marketing is that 53% of respondents said that the request to leave a review is an automated part of the follow-up process.  Just under a quarter (24%) of respondents said they'll "sometimes" ask for a review, and 18% said that while they don't specifically ask for a review, signage and reminders throughout the practice remind patients to leave an online review. Twelve percent said they do not ask.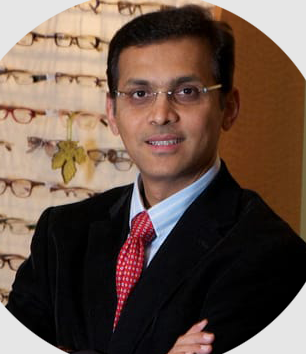 Keshav Bhat, OD, founder of Union Family Eye Associates in Matthews, North Carolina, says that this process of wrapping in a request for a review has netted about 800 Google reviews (4.9 stars) for this solo-OD practice. Dr. Bhat wrote, "'Authenticity' is an ideal description for the dividing line between service and experience. One can get 'service' from a hair salon or an optometric practice; however, 'experiences' are different because they are very personal and offer unique meaning to the customer/consumer." This starts and ends with "a good greeting and a great closing. At the end of every exam, I (a) provide a summary of findings and recommendations, (b) ask if they have any questions and (c) ask if they mind sharing their experience online."
Of the respondents, 53% said they were female ODs, 24% said they were male ODs and 24% said they were females, not ODs.
Have an idea for a WO poll? Email us here.
View past WO polls and results here.