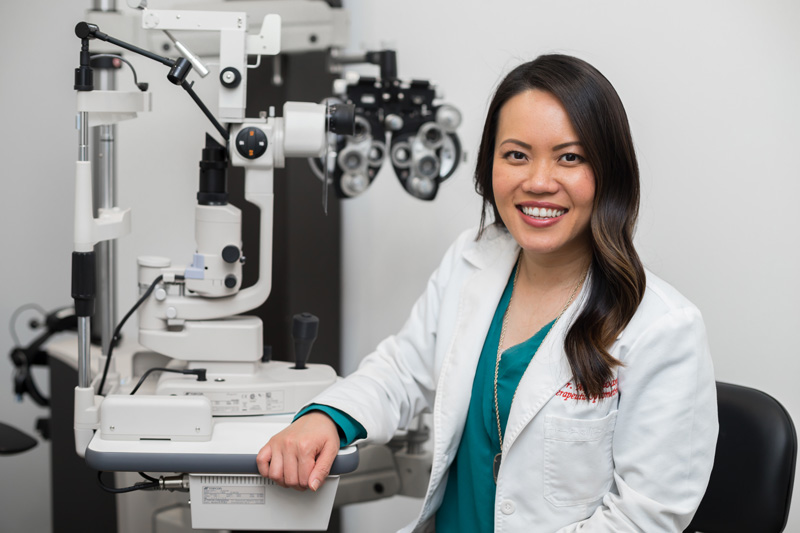 When Mina Hoang, OD, started getting serious about opening her own practice in the spring of 2017, she originally targeted the central, downtown Houston, Texas, area. Her potential patient base there would be young professionals and millennials, and "I was convincing myself to like that demographic," Dr. Hoang recalls, but she realized there would be some hurdles to jump in that direction. "The millennial mentality is to price-shop and not build a relationship with the office itself."
Still she pushed through, inquiring about a few available spaces over the summer. Then her sister moved to a new subdivision in Richmond, Texas, in the fall of 2017, and Dr. Hoang says that she saw a new opportunity. "I went back and forth, and I decided that I was a better niche for the suburban family demographic. I can get to know both the families and the kids," she says.
There are about eight tenants in her strip center, and a lot of area around the office is still under construction, but there is great visibility facing the freeway. The practice is also across the street from a high school and the entrance to a neighborhood. Dr. Hoang finalized her lease in March 2018, right around the time of her destination wedding—a crazy busy time—followed by a delay with the landlord that pushed off construction until the end of August. She's thankful to her great contractor, who kept things moving along once they were able to get started.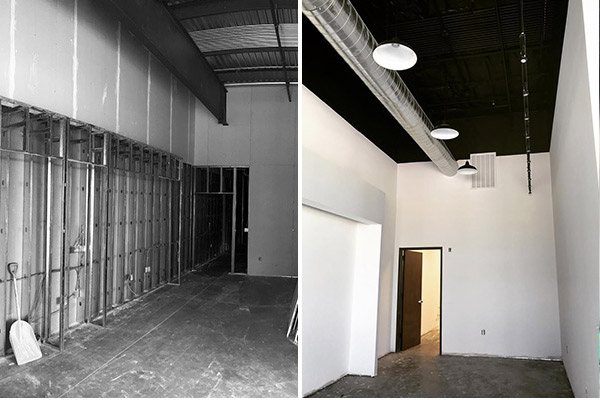 She incorporated some of the style from the nearby community, called Harvest Green, in the office. "There's an agricultural, farmhouse theme, and there's lots of planting outside," she says. She tapped into that with splashes of green and teal with her clean, minimalist look that features a tall, open ceiling to make the space feel larger than it is. Dr. Hoang loves a modern style, but wanted to make sure that she also created a comfortable space. "When patients come in, I want them to feel like they are visiting someone's home," Dr. Hoang says.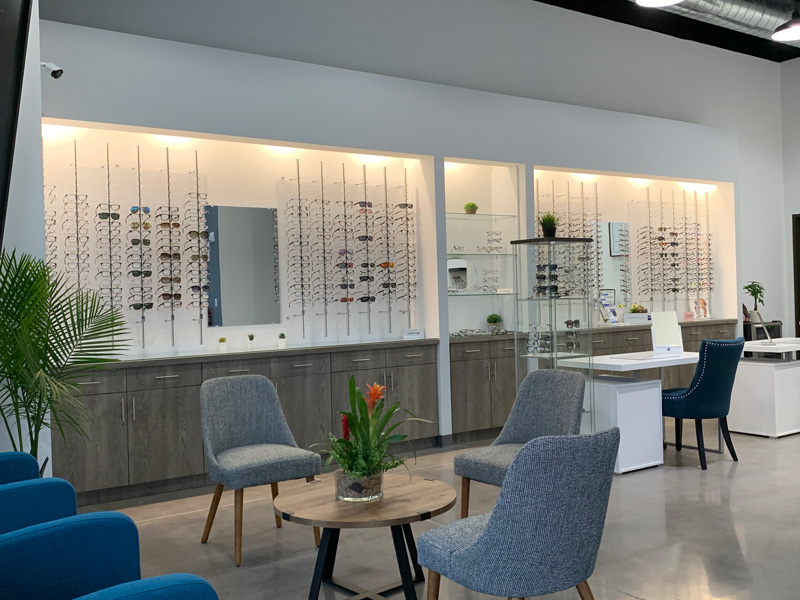 Dr. Hoang drew some ideas for her office layout from the practice where she had been working for about six years. That office was a bit bigger—one of a group of six offices where "I had a lot of independence without the financial burden," she says—but she was able to make some of the same concepts work in her 1,700-square-foot space that is more rectangular. The clinical area is more behind the scenes with two exam rooms and a pretesting area as well as the edging lab space and a personal area for herself and her staff. "You have a private transition before entering the optical, and patients aren't walking by and peeking in on people as they pass by," she says. Must-have technology included starting off paperless with all digital forms and as well as an edger, an autorefractor with a topographer and an iCare tonometer. Six months down the line, she was able to obtain a Clarus Ultra Wide Field camera.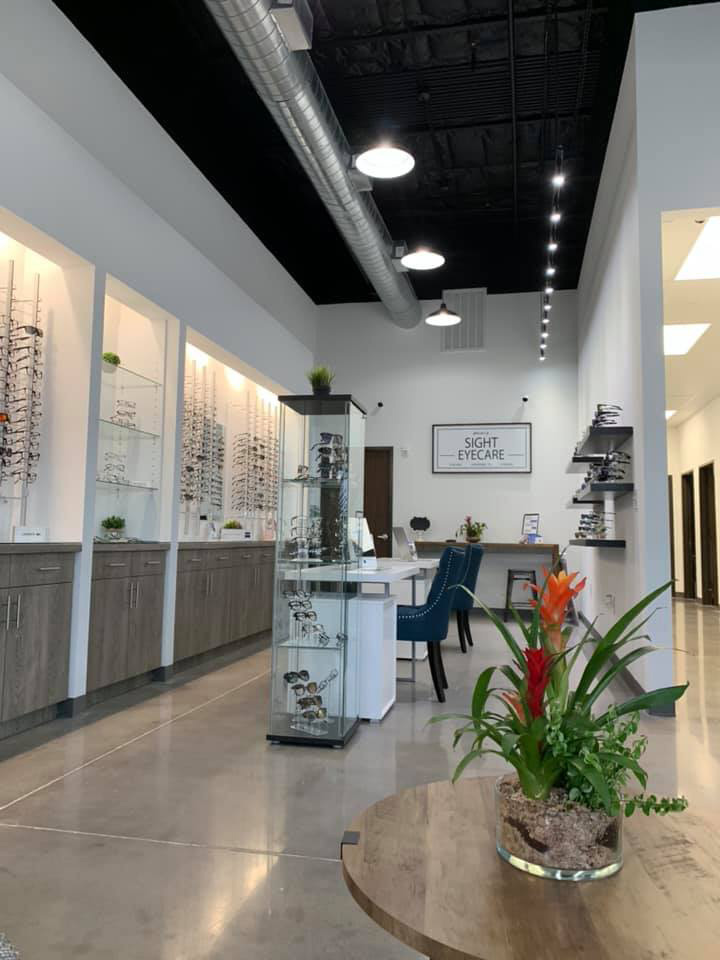 Inspection was complete at the end of October, and Dr. Hoang opened the doors to SIGHT Eyecare in Richmond on Nov. 30, 2018. She left her former place of employment on good terms, but it was nearly 40 miles away so she didn't expect patients would follow her. Starting from scratch, she sent out mailers and hoped to reach members of the insurance plans she would accept. These sources have brought some patients her way, as she builds her patient base four days a week and supplements her income with a position at a corporate-affiliated office. Dr. Hoang is particularly thankful for those who live in the neighborhoods nearby and want to support local businesses. "When I ask people why they chose us, they often say that they saw us when driving by or that they live very close by." Every time new patients pick her office, it further solidifies her decision that opening in the suburbs was a perfect match.
Stay Ahead on Your Timeline
Dr. Mina Hoang says that the biggest struggles on this journey towards ownership was not being in control of the timeline. Don't be afraid to ask lots of questions. She advises always asking what the next two steps are so that you know what you need to do when the current task is done. "There were times I realized I could have done something while I was waiting, so ask so you can be ready." It can be frustrating to be paying rent when you are not occupying your space yet, so do all you can do keep the process rolling along.