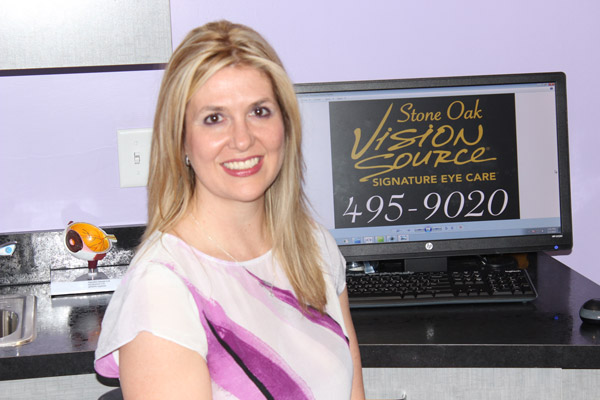 When Monica Allison, OD, MBA, FIOA, first bought her practice, Stone Oak Vision Source in San Antonio, Texas, she knew its physical limitations. "We expanded two times, but I never really liked the way it was set up. We added where we could, but it didn't make sense to the overall flow. We had steps inside the practice, so that limited where we could see patients with mobility issues, and that affected the efficiency and workflow," she says.
Plus, the rent kept going up. "It was getting ridiculous. So I started looking around and saw that I could buy a 7,900-square-foot building for less than the rent," she says. In October 2016, she moved into the new building, which was so roomy, it allowed her to add a doctor. Dr. Allison now has three associates: Lindsey Denison, OD; Kim Ip, OD; and Victoria Perez, OD. The practice, open six days a week, now has three doctors working every day, and two doctors on Saturdays see a lot of young patients—kids who have the day off from school.
The practice currently occupies 5,300 square feet of the space, providing Dr. Allison with room for expansion. It also offers plenty of parking, something that was very difficult for patients in her earlier strip mall location.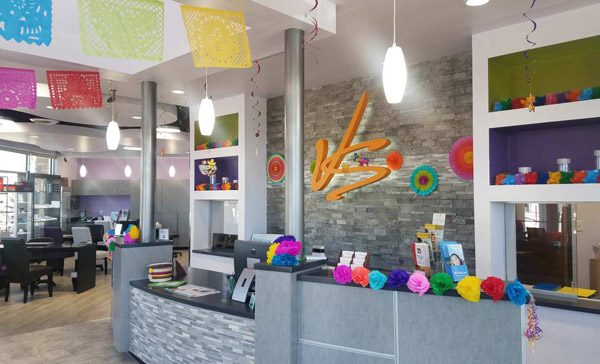 She designed the practice herself, with roominess in mind. "About one-third of the building is the optical. It's huge. As some practitioners begin to offer more medical services, they may want to shrink the dispensary space, but that's a mistake. The optical is the showcase; plus, if you want to sell sunglasses, you have to have a lot of them."
With more space and another doctor, the practice could also branch out into more service areas. Dr. Allison is a Fellow of the International Orthokeratology Academy, so she has a keen interest in services such as specialty contacts and dry eye treatments, without cramping the schedule book. In fact, they eased more time into appointments, expanding them from 20-minute slots to 30-minute slots, allowing the doctors to talk with patients about a comprehensive visual treatment plan and other services.