The percentage of women entering traditional four-year programs at North American schools and colleges of optometry for the fall of 2023 is 70 percent, the same level as it was in the previous fall when 70% of incoming students identified as female**. This was also the fifth year in the past eight years where the percentage has been equal to or higher than 70 percent.
Every North American school or college of optometry reported more than 50% women who enrolled as first-year students.
Two schools—Inter American University of Puerto Rico School of Optometry and University of California, Berkeley, School of Optometry—had more than 80 percent females in their enrolling first-year classes.
See below for a full breakdown of the women in this incoming class, which will be the class of 2027.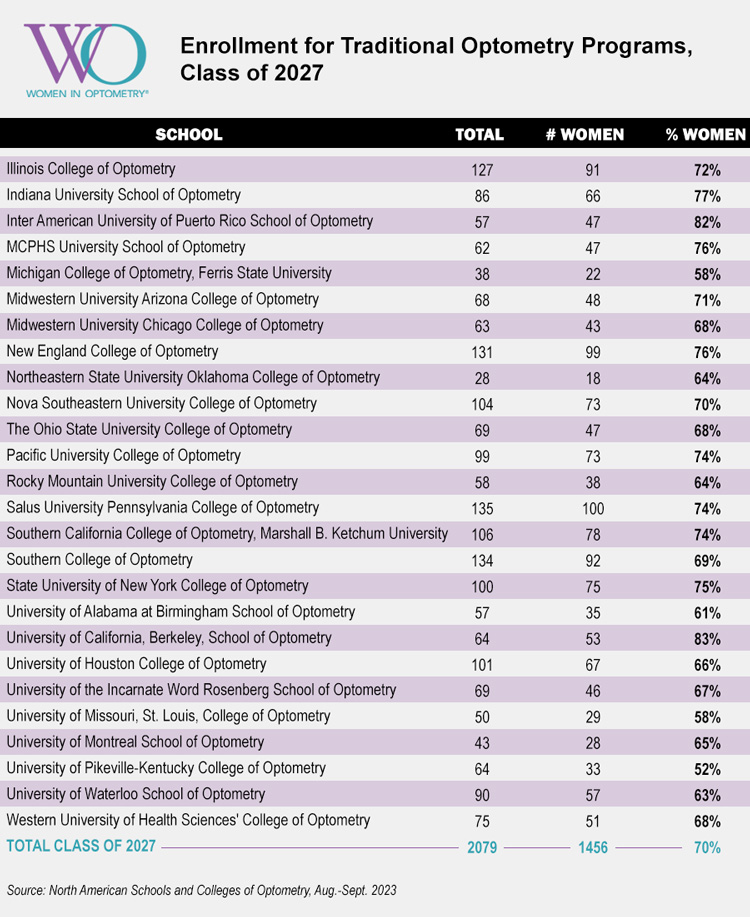 **Women In Optometry is reporting the numbers of students who identified themselves as women. Some students chose not to specify a male/female gender, and while they are reflected in the total, they are not counted in the "women" column.
Click here to view first-year female enrollment numbers over the past 16 years.
Click here for a look at last year's breakdown and report.