The percentage of women entering North America's optometry schools and colleges remains at 70%. For the 10 years between 2006 and 2015, women, on average, accounted for 65.5 percent of first-year enrollments. In the seven years since, the average has risen to 69.3 percent.
Every one of the schools and colleges had at least 50% women in its first-year enrollees.
The chart below takes a look at the trend of percentage of women in optometry school classes since WO began reporting this data in 2006. That first year only included the U.S. schools and colleges of optometry, however, each year since analyzed all North American traditional optometry programs including Canada and Puerto Rico.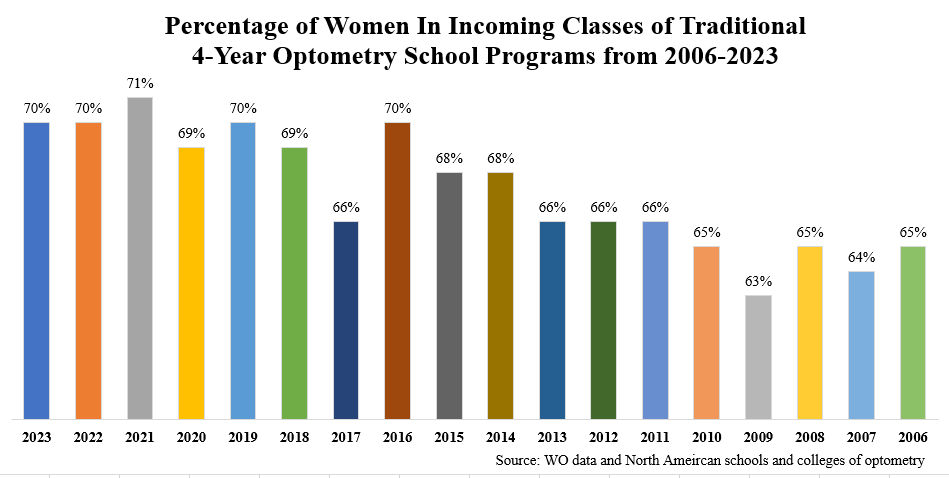 The enrolling class this year, the class of 2027, had 70% female students, same as the year before.
The chart below shows overall first-year enrollment numbers in North American schools and colleges and the numbers of women in those classes over time. In 2009 (with an anticipated graduation date of 2013, 1,803 students enrolled in first-year classes. In 2023, (the class of 2027), total enrollment has increase to 2,079 among the 26 optometry schools and colleges now enrolling students.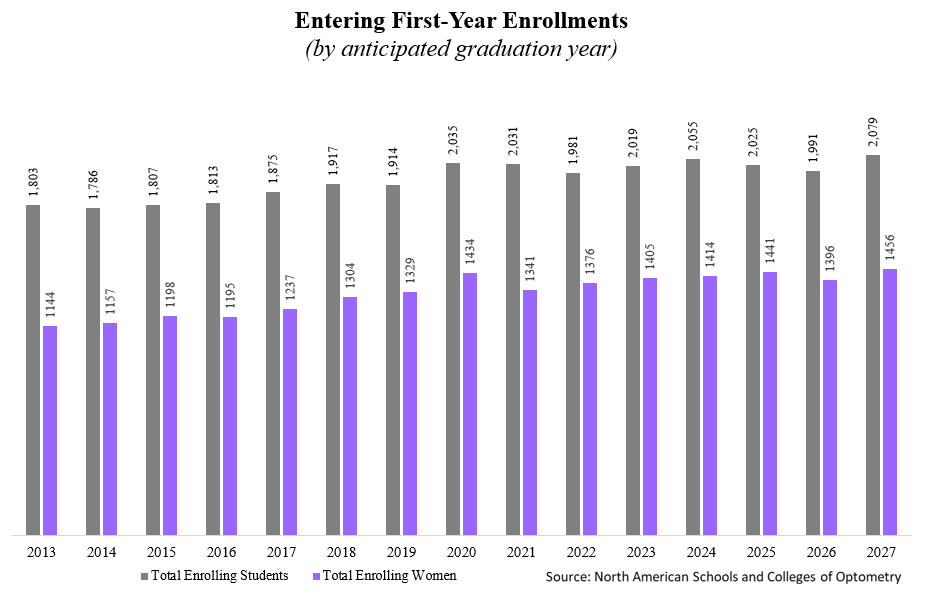 In 2023, women ODs accounted for 47.3% of ODs in practice.